Your website is your company's online storefront and digital identity. And as a business owner, you want to make sure it is nothing but exceptional. A successful website development requires not only technical expertise but also a great understanding of the customer's needs and user experience. This means it is not just about ensuring the website's functionality is working, but ensuring that it meets the end-users' expectations and maximizes their value. In this article, we will share five best practices to help you achieve a seamless website development that will attract your target audience and enhance their experience.
Define your objective and target audience
A common mistake many businesses make when developing a website does not have a clear goal and target audience in mind. Start by defining why you need a website and what you want to achieve. This will help you determine the right design and functionality to meet the objectives of your target audience. Who are your customers? What are their demographics? What are their interests? This information will help you create a website that resonates with them and solves their problems.
Create a user-sentric design
A great website is one that is user-friendly and easy to navigate. You want to create a website that will keep your users engaged and make them come back again. Working closely with a professional web developer, you can create a layout that is visually appealing, easy to navigate, and friendly to those who are not tech-savvy. A website that prioritizes user experience will have higher conversion rates and loyal visitors.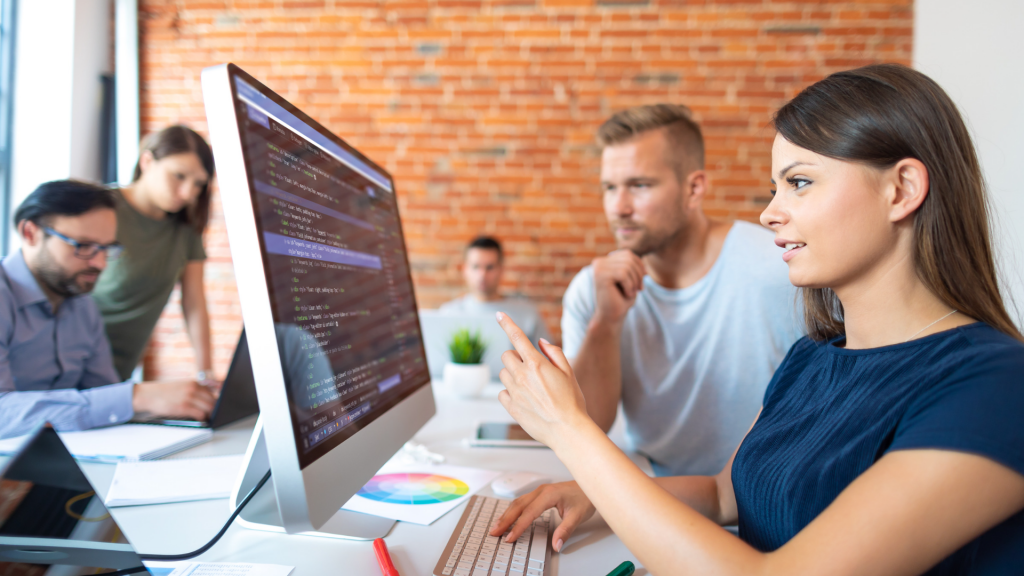 Optimise for search engines
Creating a website that is SEO-friendly is essential to maximizing your reach. Ensure that your website is optimized for search engines by using relevant keywords, meta descriptions, and page titles. Additionally, it would be best if you used a responsive design as Google now prioritizes mobile optimized sites. Your website's speed is also a crucial factor in your SEO ranking, so ensure that it is optimized for fast loading speeds.
Content is king
The content on your website can make or break the user experience. Users visit your site because they are looking for a solution to a problem, and your site's content should provide them with valuable answers. Create content that is informative, intriguing, and engaging, and include visuals that support your message. Ensure that your content is optimized for the web, which means it should be scannable, easy to read, and using bullet points is encouraged.
Test, test, test
Testing should be integrated into the website development process. You want to ensure that your website functions optimally, and every feature works flawlessly. Test each feature of your website on different devices, browsers, and internet speeds to ensure that it works across all platforms.
Conclusion:
Developing a website requires a lot of work, time, and effort. However, with the right approach and guidance, you can achieve a seamless website development that will enhance your online presence. To achieve your desired outcome, ensure that you define your objectives and target audience, create a user-friendly design, optimize your site for search engines, create high-quality content, and do rigorous testing. Working with an experienced web developer can also make a big difference, and you can be sure to achieve a website that will not only attract but retain your customers.
Thank you for reading today's blog post, if you would like to see more articles, check out our blog page where you can see our full library…
Still not convinced? Our feedback is exceptional and is a result of our drive and commitment to delivering the very best product in the market using the latest software, methods and approaches. Get started using this link today.
P.S: Connect with our founder on LinkedIn