In today's digital era, having a website is not enough to bring your business online effectively. Instead, web apps serve as a perfect bridge linking business owners and their customers. Web applications come in all shapes and sizes, allowing businesses to reach their customers in unique and exciting ways. These apps increase customer engagement, sales, and even boost your ROI. In this article, we'll discuss the benefits of web application development and how your business can benefit from the same.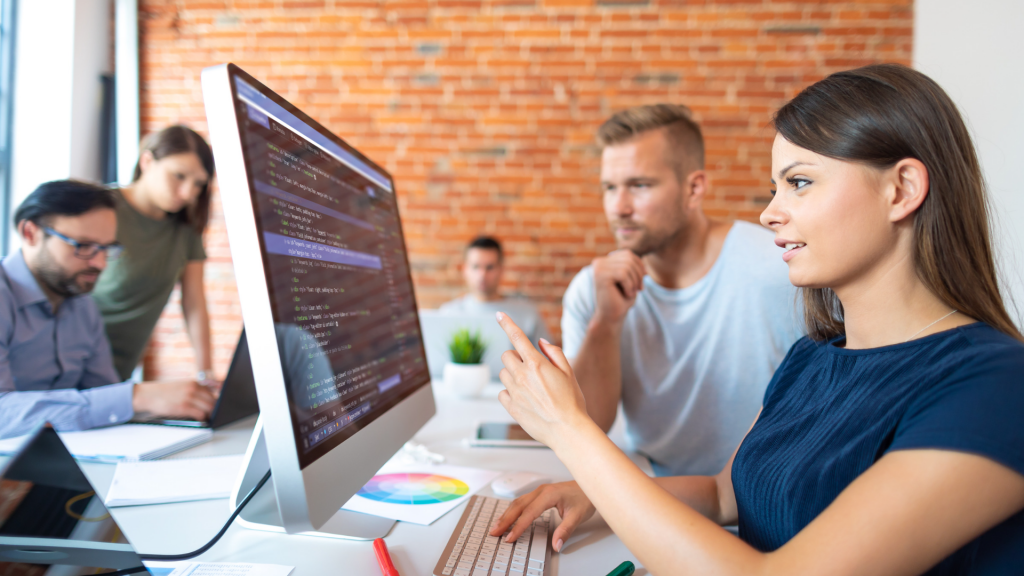 1) Customisation:
One of the critical benefits of web app development is that it's customisable according to your business needs and requirements. You can choose features and functionalities that are compatible with your business model and tailor your app accordingly. As a business owner, you can add features such as payment integration, analytics, push notifications, and more to improve your app's functionality.
2) Enhanced Customer Engagement:
Web applications provide new and exciting ways to engage with your customers that a website cannot offer. With a web app, you can use exciting features that can positively affect the user experience. By offering unique features such as real-time messaging, augmented reality, interactive UI, and many others, you can engage with your customers more frequently and build positive relationships with them.
3) Accessible from anywhere:
With users being more mobile than ever, web apps that are accessible from anywhere hold strong appeal. Web applications are designed to be used from any device, anywhere, and at any time, which makes your services more accessible to users. As an entrepreneur, your customers can access your services from the comfort of their homes. Developing a web app for your business can reduce the need for customers to physically visit your business location, which is a significant advantage in the current work climate.
4) Streamlined Operations:
With the growing complexity in business operations, a web app can simplify your business processes and streamline your business operations. For example, You can create an app that can manage appointments, inventory management and customer data management. A web app can also help to decrease the time required for manual data entry and streamline the management of operations. This increases your efficiency, which can, in turn, lead to an increase in your ROI.
5) Cost-effective:
While custom web app development may seem like an expensive option, it can end up saving you money in the long run. Building an app can remove the need for printed materials, such as brochures and manuals, reducing your expenses. Similarly, web apps can automate tasks such as billing, invoicing, and order fulfilment, cutting down your workforce needs, and thus reducing costs.
Conclusion:
Web app development offers an engaging, efficient, and economic option for businesses today. By incorporating web apps, businesses can provide their customers with new and exciting ways to engage and interact with their services, enhance their operations and increase ROI.  Since the world is more connected than ever, businesses can take advantage of this by moving online and making the most of web app development. By doing so, they can expand their reach, increase their customer base, and start enjoying the benefits that come with having a strong online presence.
–
Thank you for reading today's blog post, if you would like to see more articles, check out our blog page where you can see our full library…
-Still not convinced? Our feedback is exceptional and is a result of our drive and commitment to delivering the very best product in the market using the latest software, methods and approaches. Get started with us using this link today.